NOTE: This is first in a series of homilies related to the 6 session study the parish is doing during Lent that is focused on Trinity's mission and use of liturgical space.  After worship we enter discussion using an outline from the book Re-Pitching the Tent by Richard Giles.
Mark 1:9-15  Pilgrimage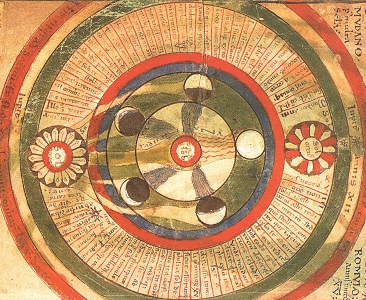 This dense little story in the beginning of Mark sweeps through four pretty big events in the life of Jesus in 6 short verses 1) His baptism by John in the Jordan River 2) Being driven into the wilderness and tested for 40 days 3) John's death and 4) beginning of Jesus' ministry in Galilee. The account appears in all three synoptic gospels, but it is much shorter in Mark and differs in some details such as he is driven by the Spirit instead of led by it, and only Jesus (not the crowd) sees the heavens torn open, the spirit coming down like a dove and hears the voice of God. And typically for Mark, it is told in a hurry – immediately…. One could preach about any of that with themes of baptism, temptation, or ministry. But I don't want to go there.
So, a question…What does this story hold in common with all of the following?
The Vietnam memorial (and others) in DC? Birmingham's civil rights museum, the holocaust museum, the 9-11 memorial, and Gettysburg?
Canterbury, Notra Dame and other medieval cathedrals?
Santiago de Compostela, Lindisfarne, Iona, Stonehenge and Avebury, The Taj Mahal? Rome, Mecca and Jerusalem, Benares?
Mount Athos, Mount Sinakara, Mt Katahdin and Uluru?
Turin, Lourdes, the Grand Canyon and the Ganges River,
Burial places of famous writers like Edgar Allen Poe, Zorah Neal Hurston or Hemingway? Even Strawberry Fields and Graceland.
What is common to them all?  They are all pilgrimage sites.
And how about Abraham, Moses, Elijah, Noah, Mary (the Mother of God).  What do they hold in common with Jesus in today's Gospel story?
They all went on pilgrimages.
That is what I would like us to think about today… pilgrimage as an organizing image for all of Lent, kicked off by today's gospel reading of Jesus going to John for baptism in a river, being driven into the wilderness where he faces challenges to his call, coming out of it sure of who he is and entering his active ministry.
Have you ever gone on a pilgrimage? Where and why?  How did it feel? (Invite brief sharing).  Mine – taking some of Mom's ashes back to Hungary, and going back to Ohio a couple of summers ago.
(The rest of this page gleaned from a commentary called New Proclamation year B, 2002-03.)
So what makes a pilgrimage? People in all religions or none, all over the world, for thousands of years have gone on pilgrimage to places sacred to them. A pilgrimage is "a journey to a holy place made with a devotional intention. The journey begins with turning in a totally new direction (metanoia, conversion)."
What are some characteristics of a pilgrimage? The difference between a tourist and a pilgrim was once described to me this way:  A tourist walks through a place and changes it.  A pilgrim walks through a place and lets it change him/her.
A pilgrimage is not static or casual or aimless, but implies movement and having a clear direction. It requires separating from one particular place and set of conditions and focusing instead on the goal of a journey. It requires not just looking around, but looking ahead and not backwards. "This is the way, walk in it." says Isaiah.  "Follow me" says Jesus, and they did, often right back into the wilderness. It is no wonder that the early Christians were called "The people of the way."
We learn as we walk that the journey "becomes an all-embracing, all-consuming activity…everything can be understood to be part of the way.  Every step is as important as the last. Everything and everyone we encounter along the way is part of the experience." It is also something you can't NOT do.  Jesus was driven into the wilderness – driven meaning full of energy and commitment, not being forced to do something you don't want to do.  We could say for example that Ben and Nicola are driven by the cause of justice and equality for all! I am driven to start Sophia's House.
It doesn't have to be a geographical journey. It may be an interior one, or a symbolic one. However, it is usually done in community, with others, not alone. There are companions on the way, both friends and strangers, but mostly God. During Lent it might be our weekly trip here to Trinity and our journey in time to the cross and resurrection of Easter.  Even if it is a local or metaphorical journey, it does not lessen the call to radical re-direction and transformation that opens to larger possibilities for our lives. It is all about going home to a place we have never been, and to doing things we had never imagined.
So I invite each of you to travel through Lent this year as if on a pilgrimage.  Find a friend or two to walk with, with deliberate intention, towards a personal goal.  But also let us travel as a faith community together. For twenty some years, Trinity has stopped from time to time, to discern what the next call from God might be. The first time, there were so few people at church, and it was such a wilderness that the bishop was ready to close this place up. The members, led by a renegade priest, with the help of Bates students, instead launched an effort to figure out what God was calling Trinity to become.  Out of their journey, they created both Trinity Jubilee Center and Faith Works.  Since then Trinity has also been responsible for the birth of both Tree Street Youth and The Center for Wisdom's Women.  They are now grown up children, standing on their own so it is time to wonder what might be next.
Yes, we are older now and not as physically able as we were all those years ago, but we are still called to be a presence, a healer and a change agent in this neighborhood –      "A doorway to compassion and courage" we say as our mission statement.  The question is how now God?
Toward that end for six weeks after worship on the last three Sundays of Lent and first three after Easter, those who wish to gather will reflect on our church space and our mission using a Bible study from a book by Richard Giles titled Re-pitching the Tent (Jane has a copy you can look at, and you can order used copies via Amazon.) After that, in the spring, my friend Marjory Zoet Bankson is willing to come lead us in a process to discern our next call.
I was going to stop there, but one more thing occurred to me this morning after sleeping on it…
Going on a pilgrimage is not easy. Satan may try to get us off track. We will likely meet wild beasts. And God knows there are a LOT of beasts facing our society now – Powerful men who have serially abused women (and I am not just talking about Hollywood stars); those who want to close our country to the tired and poor, huddled masses of DACA immigrants and other refugees; those who stop reasonable gun control and research on it, causing the massacre of scores innocent people; legislators that craft voting policies to disenfranchise those who have a skin color other than white, a world order that is crumbling…
If you are not frightened yet, I could go on.
Friends, indeed, Trinity has changed and is being called to a new mission. More importantly, the world we live in has also changed and it sure feels like a wilderness to me.  In Marjory's book Creative Aging, at the head of the chapter on "Resistance – Moving Beyond Security", she uses a quote that says "If you are not facing one of your tigers, it is already eating you." How can we rise and face the wild animals together? Can we as a community of faith, in this neighborhood, be as compassionate as the Florida father who yesterday decided to get rid of his assault rifle (even though he enjoyed using it safely) and decided to give it the police rather than sell it so that as he "could be the change he wanted to see"? Or be as courageous as the high school student protesting in Fort Lauderdale yesterday, who has been suddenly forced into realizing that there is safety and strength in numbers, and who screamed through tears NO MORE, BS and SHAME to legislators and excuses around no gun control?
Yes, a pilgrimage can be challenging, even scary, and it always leads to change which can be unsettling, but Jesus came out of the wilderness knowing clearly who he was, walking with God, smack into his public ministry with full confidence, reminding his followers, many times DO NOT FEAR, I am with you! And as a people who are part of what our Presiding Bishop calls The Jesus Movement, we can take comfort that according to Mark, when Jesus was in the wilderness and faced Satan and wild beasts, he was not alone. Angels waited on him.  They are there for us too.
I truly believe that we too can (and will) emerge from our Lenten pilgrimage in the wilderness in the spirit of Jesus, just as we have before, and walk into the world with compassion and courage, ready in new ways to continue serving and being the hands and feet of Christ right here, right now.
Close with a poem/prayer received 2/17/19 in a daily e-mail sent by St. Mary's pastoral care office…
We walk this Lenten journey
with immigrants and refugees,
lost, unsure of their journey's end,
still longing for a home.
We walk with those in poverty,
unable to live lives of dignity,
besieged by hunger and fear,
trying to hold on day by day.
We walk with those mourning
what is happening to God's Creation,
calling us all to better care and stewardship
of the earth, its creatures, and all growing things.
We walk with women who are trafficked,
who are abused, who are harassed,
who still live in the silences,
and who want to flee the darkness.
We walk with the peacemakers,
walking a very rocky road toward peace
when so much conflict rages
and so many fan the flames of violence.
We walk with all those carrying burdens,
yet we walk in faith and hope
despite the suffering of the Cross,
we walk toward an Easter dawning.
We move toward the seemingly impossible
resurrection, a time of justice and peace.
We walk, called forward through the darkness
By the Risen Christ
In his name we pray. Amen.
~Jane Deren, Ph.D., Education for Justice, a project of Center of Concern.